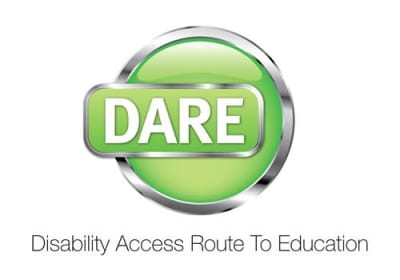 For students interested in applying through the DARE (Disability Access Route to Education) scheme, a DARE Information Day will take place on Saturday 21 January, from 10am- 2pm in the Courtyard Café in DIT, Aungier St., Dublin 2.
Students can meet with the university DARE reps to discuss their application. Information Videos will also be shown hourly throughout the morning. No appointment is needed and students can drop in at any time. This is a great chance to meet the DARE/ HEAR advisors face to face and get all your questions answered!
Further details are available on the DARE website.
The Disability Access Route to Education (DARE) is a college and university admissions scheme which offers places on a reduced points basis to school leavers who have completed the Leaving Certificate and who have the ability to benefit from and succeed in higher education but who may not be able to meet the points for their preferred course due to the impact of their disability.