It's Spring time in Dublin, a great time of year for making the most of our city's cultural attractions. As such, our 4th year students have been busy learning the in's and out's of customer service and public speaking as part of a very interesting tour guiding programme at Glasnevin Cemetery.
The student's first visit to the working cemetery took place on February 16th, where they were given an in depth presentation on the golden rules of customer service, as well as the skills that are needed in order to research and deliver a tour.
This information was then put into practice as the class were guided around some of the most renowned sites of Glasnevin Cemetery.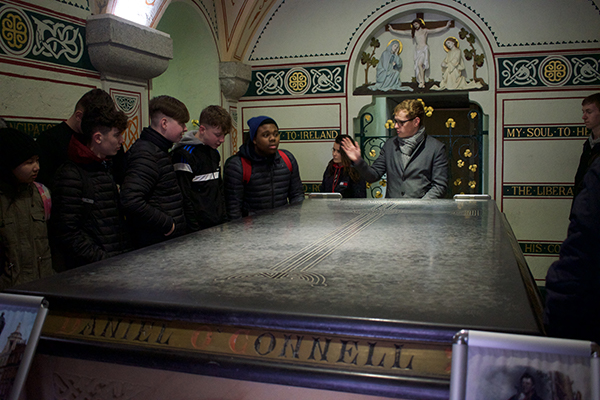 The fourth years will return to the cemetery to give their own tours in the coming weeks, and we're looking forward to seeing what they put together.