Welcome to Exam Times, a collaboration between The Institute of Education and The Irish Times.
Commencing in January of each year The Irish Times publishes a series of eight subject guides written by teachers from The Institute of Education. These supplements cover a variety of Leaving and Junior Certificate subjects.
Here on StudyZone we support these guides with recommended online resources and short interviews with the authors of the supplements, who give key advice to students preparing to sit the State exams in June.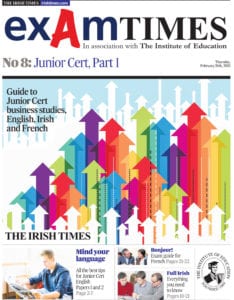 2014/15 Exam Times Supplements
[widgets_on_pages id="5″]