The Model United Nations is a popular event in the school calendar, and over the Easter break the Institute sent two delegations to the St. Andrew's International MUN (SAIMUN), where they represented the countries of France and Jordan. Whether debating universal healthcare, refugee aid, industrial development or the future of space travel these students were tasked with formulating clear and considered visions of the future.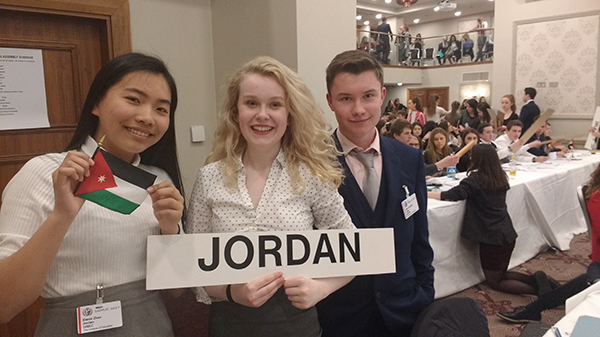 Many had taken part in MUNs before but the scale of SAIMUN offers new challenges and depth of argument. Students from all over the world gathered to discuss the world's most pressing issue. This diversity offers students the chance to discuss issues with people their own age from the effected regions and thus offers a more robust engagement with the challenges at hand.
The students who took part were Elaine Zhao, Caitlin Young, Thomas Moore, Kate Havenga, Gwen McArdle, Adam Goodwin, Olivia Wynne, Molly Whelan and Sadhbh O'Leary. A particular congratulations is owed to Thomas Moore who received a distinguished delegate award for the quality of debate he provided.