As mentioned in a previous post, our 4th  years have been taking part in an exciting tour guiding programme with the team at  Glasnevin Cemetery.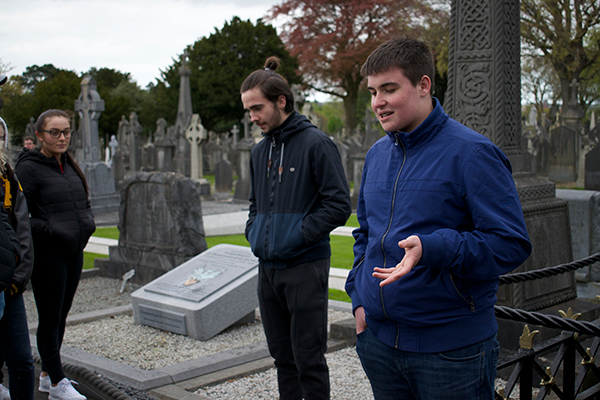 Since then, each student has had the chance  to present their own version of the Glasnevin tour. Not a simple task when you consider the complicated histories of some of the cemetery's most well known residents.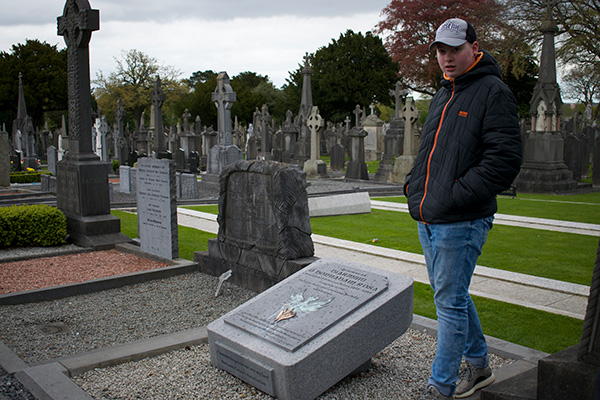 The student's tours, which took place on April 26th were judged by one of Glasnevin's official tour guides. Everybody brought their own unique style to the task, and Emma Hanrahan  came out as the overall winner on the day.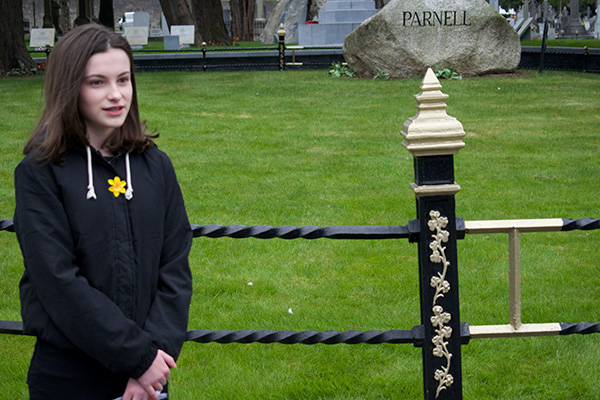 On Saturday May 6th, Emma (pictured above) was invited back to Glasnevin to showcase her tour alongside other schools who had taken part in the programme.
Emma did an amazing job as an ambassador for the school, and we're looking forward to taking part again next year.