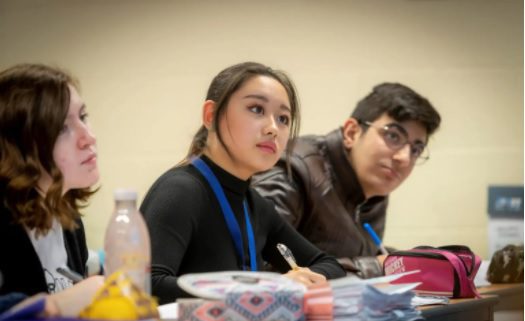 About Our School
For over 50 years The Institute of Education has been providing international students with a globally recognised pathway to top universities in Ireland, the UK and elsewhere.
Located in Dublin City Centre, we are one of the largest and most successful private schools in Ireland and send more students to third-level than any other school in the country.
With a clear focus on results and exam success, our role is to ensure that all our students are fully equipped to maximise their performance in a supportive and focused learning environment.
Want To Join Our School?
To learn more about the admissions process and your pathway to a top university, please contact our friendly and supportive International Office.
Academic Excellence
With an unrivaled history of innovation and academic success, The Institute of Education is now the largest feeder school into Irish universities.
Our international students have an impressive record of achievements and many are now achieving their ambitions in careers such as medicine, dentistry, pharmacy and engineering all over the world.
Reflections 2022-2023
We are delighted to reveal the official Institute of Education yearbook for 2021-2022 Reflections. Reflections pulls together all of the events and happenings that occurred over the 2022-2023 academic year.
We have some amazing student testimonials, artwork, poetry, achievements, and more. You will also find some fun chats with the teachers and staff of the school. It is always going to be hard to sum up the last academic year into just one yearbook because we have achieved so much as a school community. We hope that you enjoy our yearbook as much as we enjoyed creating it.
Our Teachers
The Institute of Education is home to a team of talented and highly qualified teachers.
Many are best-selling authors of Irish Leaving Certificate text books, others work as chief examiners for the State Examinations Commission and have a deep understanding of the Irish examination system.
"The best thing about the Institute is the teachers. Every teacher is familiar with every conceivable aspect of the curriculum. They know the exam material inside out."
Jason, 6th year student
School Facilities
Digitally equipped classrooms and bright, modern study halls and recreation areas create an exceptional learning environment for our international students.
Our state-of-the-art science labs also allow our Medical, Dental, Veterinary Science and Engineering Pathway students to get their critical lab experience on campus.
Frequently Asked Questions
Our friendly and supportive Admissions Team is always here to help. Below is a list of some of the most frequently asked questions about our school.
Q: Can students take their classes online if required?
A: Yes. All classes are streamed and students will be able to follow their timetable from home if required.
Q: How will I receive communications from the school during the year?
A: When you start school, you will be given a Moodle account and a student email address. Moodle is an online learning platform that will allow you to access your class notes. You will also be able to see your grades from your homework and continuous assessments on Moodle.
Remember to check your student email address every day, as otherwise, you may miss important communications from the school regarding your Leaving Certificate or university applications.
The Outlook app is a good way to keep track of your student emails, and we recommend that you use it if possible. There is also an app for Moodle.
Q: What time do classes start?
A: Students may select classes that start at 8:30am. All students must be in school by 9:30am at the latest.
Q: What is the length of a school day?
A: This depends on the number of subjects taken, but students must be in the building between the hours of 9.30am – 3.30pm.
Q: Do you have to study during the day at free periods?
A: Yes. Except for an hour at lunchtime, students are required to be in study for all other free periods. Study is compulsory!
Q: Are science practical's available?
A: Yes. Practical's are available in Chemistry, Physics, Biology, Home Economics and Agricultural Science.
Q: What discipline or monitoring is in place?
A: The disciplinary procedure is fully outlined in our Institute of Education Code of Behaviour and Discipline Booklet which is sent to students who have accepted their place and paid a deposit. Students and parents/guardians must agree to comply fully with the rules of the school and indicate their acceptance by signing the relevant agreement sheet.
Students must be in school between the hours of 9.30am-3.30am. Students are required to scan in every day on arrival and their attendance at study is also taken. Parents are contacted if a student is not in attendance and the school was not notified of their absence.
Q: Is there continuous assessment i.e. class tests?
A: Yes.Continuous assessment takes place in all classes. There is also written homework and students take regular tests, the results of which are put on to Moodle which parents and students can access.
Q: What is a typical class size?
A: The average class size in 2022/2023 is 30 students.
For information on the fees for the 2023/24 academic year please fill out the following enquiry form.
Supervised Study
Many of our international students aiming for top universities like to put in extra study hours before, during or after scheduled classes.
The study halls in the Institute are large, bright, and continuously supervised. They are open seven days a week, and 7am–7 pm Monday to Friday.
This means students always have a safe and quiet place to work.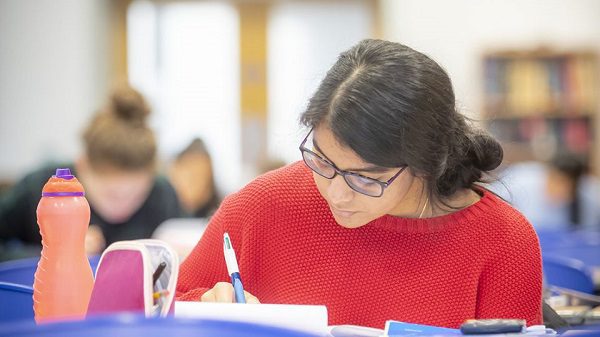 "I am extremely glad that I made the decision to come to the Institute. The school is full of like-minded students who have the drive to succeed and the teachers here are incredible."
Ray, past pupil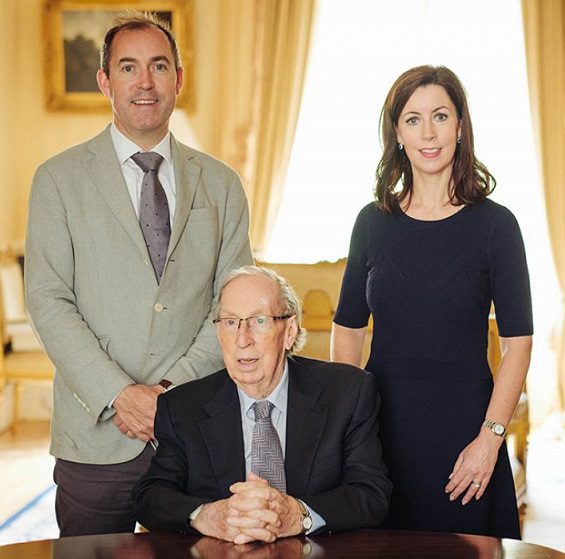 Our History
Founded in 1969 by Mr. Raymond Kearns, The Institute of Education was set up initially to provide private tuition in Maths to both teachers and Leaving Certificate students. The classes were so successful that they were soon extended to cover a range of subjects.
From its simple origins in Maths tuition, the Institute is now one of the largest and most successful private schools in Ireland, providing a complete social and education experience for students aged 15-19 years.
Still wholly owned and run by the Kearns Family, the Institute continues to set the standards for education in Ireland, providing flexible learning solutions and a transformative education experience.
For students who have the focus and commitment to succeed, this is the school that can help them realise their true potential.
Have A Question?
Want to find out more about our school? Fill out an enquiry form and a member of our International Office will contact you as soon as possible.
Stay up to date with the latest news and events from the International Office by following us on social media or exploring our school news stories below.
Stay up to date with the latest news and events from the International Office by following us on social media or exploring our school news stories below.
A Selection Of Our Our Partner Universities
The Institute of Excellence