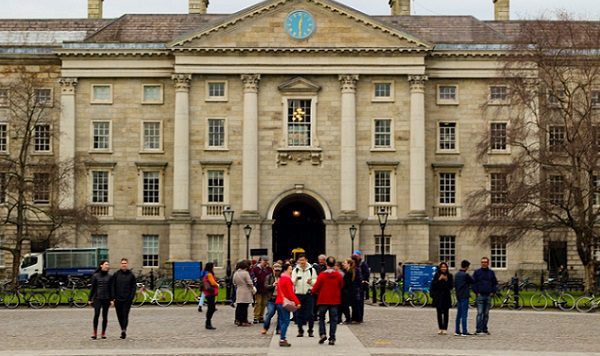 About Ireland
The Institute of Education is situated in the heart of Dublin, Ireland's capital city.
A small, English speaking country, Ireland is home to Europe's youngest and best-educated population. It is a member of the European Union and a neighbour of the UK.
Ireland has a proud history of welcoming international students wishing to benefit from an educational system that is respected throughout the world.
Want To Join Our School?
To learn more about the admissions process and your pathway to a top university, please contact our friendly and supportive International Office.
Living in Dublin
Students at the Institute benefit from all that Dublin has to offer. A safe, friendly, and cosmopolitan city, it has a wealth of cultural, learning and social activities all concentrated within a small area.
Our school campus is right beside the beautiful St Stephens Green park and RCSI and Trinity College are a short walk away.
This makes Dublin and our school the perfect environment to focus on your studies and also have some fun during your free time.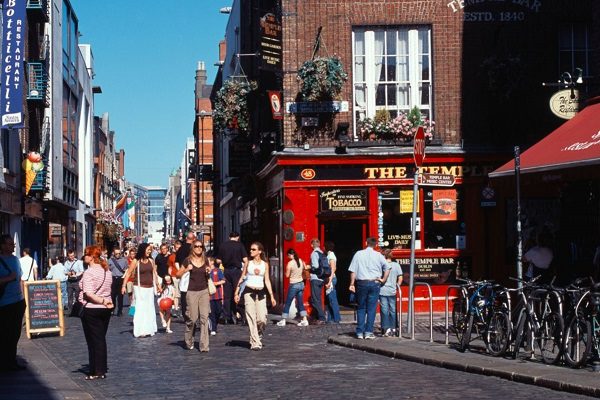 Best Student City in the World
QS World University Ranking
Most Peaceful Country In The World
Global Peace Index
Top 10 Cities 2022
Lonely Planet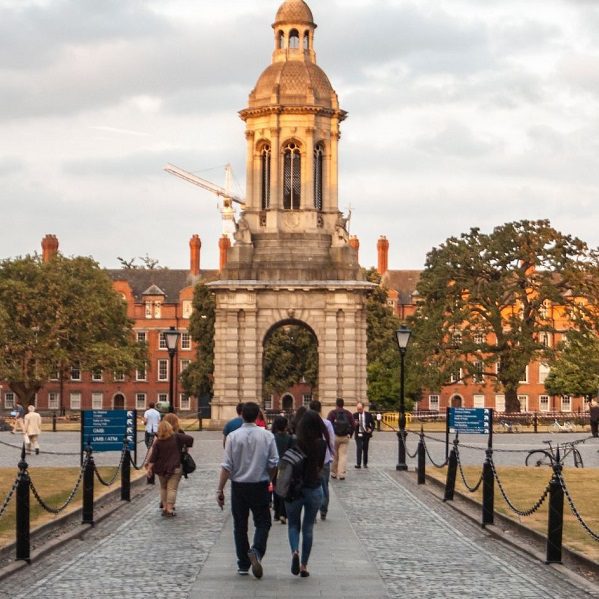 English Speaking
Ireland is the only English-speaking country in the European Union. This means you can explore the city and experience our culture with ease! It also means you can meet and converse with people from all over the world.
Safety
Ireland is ranked as the 18th safest city in the World- safer than every city in the UK.
Graduate Opportunities
Ireland has many excellent career opportunities for international graduates. With the fastest growing economy in the European Union (EU), many of the world's leading high-performance companies have chosen to locate here, including Intel, Twitter, Pfizer, Citi, Huawei, Google, Amazon, Facebook and Novartis.
Friendly
You will see 'Céad Míle Fáilte' written at Dublin airport and all over our city. This ancient Irish phrase literally means: "a thousand welcomes!" Every year millions of visitors come to Dublin to experience our friendly and fun culture.
Location
The Institute benefits from excellent transport links, with Dublin Airport less than an hour away. Dublin International Airport serves nearly every major airline in the world and is a gateway for travel to the rest of Europe.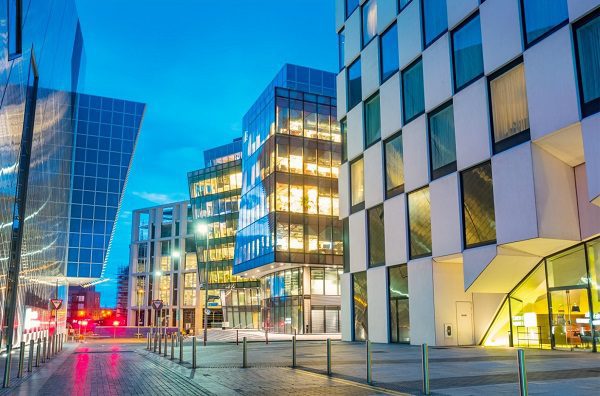 Frequently Asked Questions
Our friendly and supportive Admissions Team is always here to help. Below are some of the most frequently asked questions we receive about moving to Ireland to study.
Q: Do I need a Visa to travel to Ireland?
A: This depends on your nationality. If you are a citizen of the UK, EEA or some non-EU countries, you do not need a visa to travel to Ireland. For the most up to date information regarding visas, please visit irishimmigration.ie. If you are from a country that requires a visa to travel to Ireland, please give yourself plenty of time to apply.

Q: Do I need a residency permit?
A: If you are not from the UK or EEA you will need a residency permit to stay in Ireland for longer than 90 days. The international office will help you to make you an appointment with the Irish Naturalisation and Immigration Service (INIS) and accompany you on the day.
If you are under the age of 16 and are not travelling to Ireland with your family, you cannot register your residency with INIS. Instead, you should apply for a multiple re-entry visa and when you turn 16 we will help you to register your residency.
You can learn more about the process at irishimmigration.ie.

Q: How do I register with the GNIB ?
A: If you are not an EU citizen, you must register online for an appointment at the GNIB office in Dublin: burghquayregistrationoffice.inis.gov.ie
There is very high demand for appointments and you should attempt to secure one several weeks in advance, even before you travel to Dublin. Appointments can be booked up to six weeks in advance. The best time to check for availability is at 10am and 2.30pm (Dublin time). If you do not secure an appointment straight away, keep trying, as this process may take some time.
The GNIB office is located on Burgh Quay, which is about 20 minutes away from the school. You should arrive to your appointment 10 minutes early, with the following documents:
Passport
Letter from the school
Copy of your medical insurance cover (please ask if you need a printed copy)
Copy of the email with your appointment from the GNIB
Bank statement from your Irish bank account showing at least €3000
A visa debit card from your Irish bank account to pay the registration fee of €300
Students under the age of 18 must bring all the above documents plus:
Letter of consent from your parent(s) or guardian(s)
Copy of your parent(s) or guardian(s) passports
Please note, registration for under-18s is free
Q: How can I travel around Dublin?
A:There are a number of different ways to get around Dublin city. If you live in the city itself, be aware that it is small enough to walk to many of the places you will need to go.
Bus
The Dublin Bus network extends throughout the city and its suburbs. Buses typically begin running at 6am, and continue until approximately 11.30pm. Some routes are 24 hours. Download the official Dublin Bus app to get access to real time information, timetables and a route planner.
Tram
The Luas is Dublin's tram network. There are two lines in the city: the "red line" and the "green line". The green line is closest to our school, with a stop beside St. Stephen's Green. The Luas runs from 5.30am to 12.30am during weekdays, with slightly shorter running hours during the weekend and on public holidays. They arrive frequently, but if you would like real time information, you can download the official Luas app also.
Train
The DART is the rail service for coastal areas north and south of Dublin city. Darts arrive frequently and are an easy way to see other parts of coastal Dublin and Wicklow on your days off. The most convenient stations to the school are the Pearse Street and Tara Street Stations.
Bike
Dublin Bikes is a public bike rental scheme with numerous stations located around the city. You can pick up and drop off a bike from any of these stations using the terminal or the app. You can also choose whether to hire a bike for the short term, or take out an annual subscription. It costs €5 for a three day rental, while an annual subscription is €35. Download the official Dublin Bikes app to see the number of bikes available at your nearest station ahead of time.
Taxis
If you need to take a taxi, the easiest way to find one is by using the official Free Now app. You can also find taxi ranks located around Dublin city. One of the main taxi ranks is on College Green, which is close to Trinity College Dublin's main gates (beside Starbucks).
Travel Cards
The travel card used in Ireland is called the Leap Card. It can be used on Dublin Bus, the Luas, the Dart and the Train (short journeys). Students are eligible for discounts on their travel and transport. If you would like a Student Leap Card, the International Office staff can help you to register for one. You can top up your Leap Card by using the official Leap app or by visiting a convenience store.
Q: Will I need medical insurance?
A: If you are not from the UK or the EEA, you will need medical insurance. The international office can arrange this for you before you travel. Our insurance is provided by Arachas and meets all the requirements for your Irish residency permit.

Q: Do you provide airport transfer?
A: Yes! If you need a transfer from Dublin airport to your accommodation, the international office can arrange this for you for a fee of €65. Please just let us know ahead of time.

Q: What is it like to live in Dublin?
A: Dublin is a very small city with a multicultural population. The Institute of Education is located right in the centre of the city and is easily accessible by bus, train and tram. If you like sport or culture, you will enjoy living here, and you can also explore the natural beauty of the surrounding counties at the weekend or during your school holidays.
Be aware though that it can get cold and more than a little rainy at times and if you are used to a warmer climate it may come as a bit of a surprise! Bring a warm coat for the winter months and you will be just fine.

Q: Tell me more about the Irish education system
A: In Ireland, students typically start school at the age of 4 and finish at 18. The secondary school system is broadly similar to high school elsewhere, with between 5 and 6 years of tuition in total, depending on students' preferences.
There are two sets of state exams over the course of a student's second-level education. Students take the Junior Cycle mid-way through, while the Leaving Certificate exams are taken in a student's final year.

Q: What is the grading system like for the Leaving Certificate?
A: The grading system used by the Irish Department of Education uses a combination of letters (O and H) and numbers (1-8). O refers to ordinary level and H refers to higher level. 1 is the highest score that you can achieve, while 8 is the lowest.

Q: What is the difference between higher and ordinary level?
A: The difference between higher and ordinary level relates to the amount of material that is covered and the type of knowledge that a student is expected to have. At the Institute, most subjects are offered at higher level only, although many of the languages and mathematics are offered at ordinary level also.

Q: What is the points system?
A: In Ireland, university offers are based on the number of points that a student achieves in their Leaving Certificate. When you complete your Leaving Certificate exams and receive your grades, these will be converted into points. There are different numbers of points for higher and ordinary level subjects, and there are also bonus points for students who take higher level maths.

"Ireland is everything I hoped and more. To be honest I don't even know what my favourite part is, from the super friendly people to the amazing food or just how beautiful the country is!"
Kessiena, 6th year student
Have A Question?
Want to find out more about living in Ireland? Fill out an enquiry form and a member of our International Office will contact you as soon as possible.
Stay up to date with the latest news and events from the International Office by following us on social media or exploring our school news stories below.
Stay up to date with the latest news and events from the International Office by following us on social media or exploring our school news stories below.
A Selection Of Our Partner Universities
The Institute of Excellence