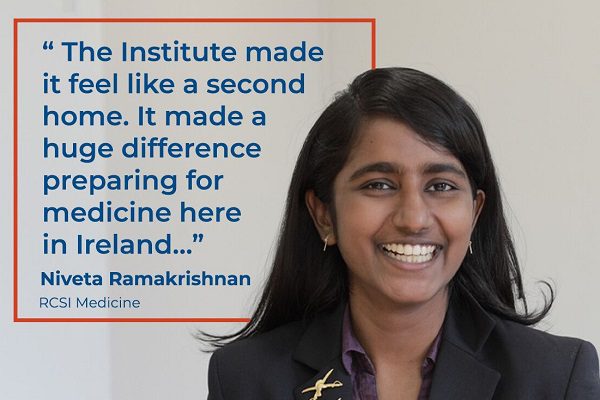 Meet Our Students
With a proven track record of success, The Institute of Education offers a pathway for students from all over the world to achieve their academic and personal goals.
We are immensely proud of them all and are committed to ensuring that they enjoy their time at our school and achieve highly.
Some of our current and past students and their families have been kind enough to share their stories with us and you can read about some of their experiences below.
Want To Join Our School?
To learn more about the admissions process and your pathway to a top university, please contact our friendly and supportive International Office.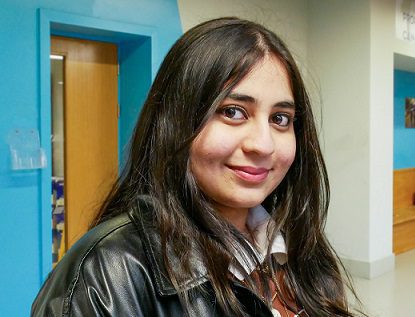 "Joining the Institute was the best decision I've made. The teachers are excellent- funny, friendly and they have great teaching styles. And not just the teachers, but the people around me. There is a feeling of unity among the students here and I feel so supported."
Yashika, India, current 6th year student
A Pathway to Medicine
Nancy Anih from Nigeria completed the 1-Year pre-university programme at the Institute last year and is now studying Medicine in RCSI.
Here she discusses what she enjoyed most about her experience and gives advice to other international students thinking of studying at our school.
"It has been 5 months since I moved to Ireland and started at the Institute and it has been amazing. Thank you so much to everyone for making me feel so welcome."
Shauna, Singapore, current 5th year student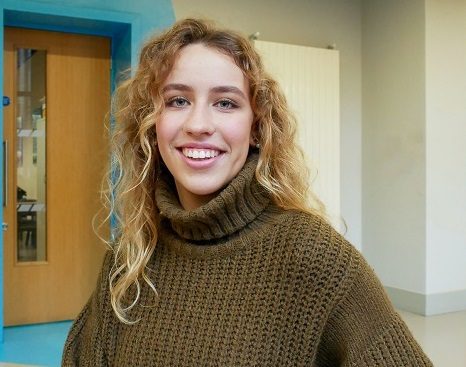 "Studying in the Institute has been an amazing period in my life. On the first day I met girls who just smiled to me, start talking and asked if I'd like to go to lunch with them. It seems such a small thing, but it was very important. They became my first friends here and so since that day, we always have lunch together."
Arina, Russia, current 6th year student
New To The School
Kessiena Unuakpor, from Nigeria, joined the Institute as a 6th year student in September and is on a pathway to studying Computer Science in university. We asked him to tell us a bit about his first few months in our school…
Do you enjoy living in Ireland?
Yes! I absolutely love living here. It's everything I hoped for and more. I don't know what my favourite part is, from the super friendly people, to the amazing food or just how beautiful the country is. I'm a little more used to the cold weather now, so it's grand (in Ireland that means great!)
How is it living with your host family?
I was a little nervous at first but they are such a sweet family to live with. They make me feel so welcome and comfortable. Oh, and they give me excellent food!
Do you feel supported by the Institute?
Yes! The teachers are extremely easy to approach and they never make me feel dumb, no matter what question I have. They all know what they're doing and it shows. The International Office is lovely too, and they showed great support months before I came to the school.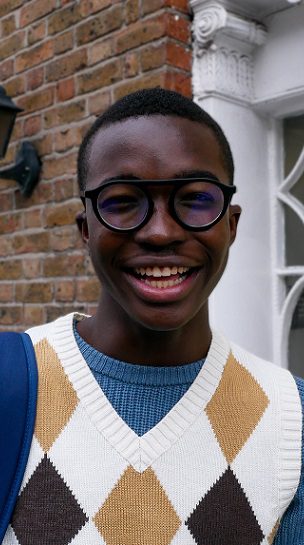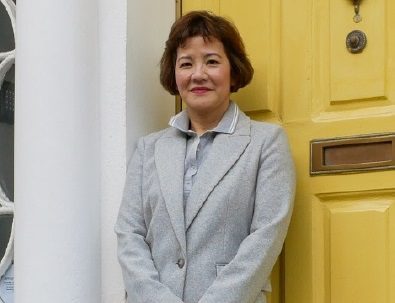 "We are so impressed with the Institute's academic approach. Nadine's teachers are all extremely committed and dedicated. Another thing that impresses me is how all the classes are available through the Moodle platform. This is extremely convenient and enables much easier revision and recapping."
Doris Wong, Brunei, mother of Nadine, current 6th year student
Interested in Studying Medicine?
When Selin Palanduz, from Turkey, was in 4th year at the Institute she had the opportunity to learn what it's like to train and work as a healthcare professional.
Over the course of three days she took part in the the RCSI Mini Med Programme, getting hands-on experience, participating in interactive lectures and workshops and witnessing real-life procedures, as well as hearing from some of the country's top medical experts.
During the programme, very experienced and knowledgeable doctors talked to us about their specialties, such as Rheumatology, Pathology, Neurology, General Practice, Forensic Medicine, Plastic Surgery and more. We then had the chance to ask them questions about their experiences and their education.
The most memorable part of the experience was watching a real life C-section which was recorded during the morning of one of our days there. To witness the very start of a human's life is such an amazing experience. After the video, we asked questions to the doctor about the surgery and his life as an Obstetrician.
We also learnt about kidney transplantation and heard from a patient who received a donor kidney and how it changed his life.
Finally, we got to hear what life in RCSI is like when we did a Q&A session with students currently studying medicine in the college.
It was a wonderful experience and I was able to hear straight from some of the best doctors in Ireland. I learned about their daily schedules, challenges, expectations for the future. I also learned what it takes to study medicine at RCSI. I hope that one day I can be one of those students.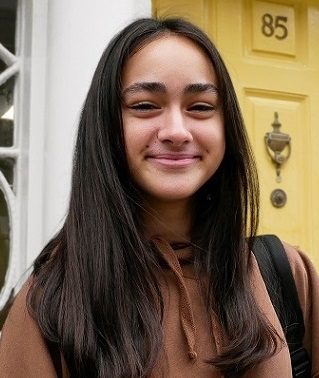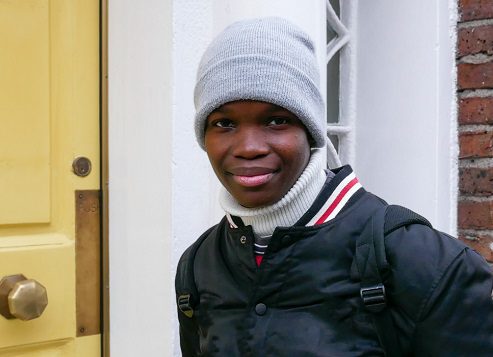 "I come from Italy and have found the Irish system less stressful. In Italy we can't choose our own subjects, but in the Irish system we can, which I really like."
Natalie, Italy, current 6th year student, 
"I am so appreciative of all the Institute did for my daughter Nancy. She became so much more confident and happy during her time at your school and is now studying medicine at RCSI. Great teachers and great resources did it! Thank you very much. Bravo!"
Anih Modesta Chieboenam, Nigeria, mother of Nancy, past pupil
"It has been 5 months since I've moved to Ireland and got into the Institute and it has been amazing. Everyone has made me feel so welcome. Thank you so much!"
Shauna, Singapore, current 5th year student
"Studying in Ireland is great because I have the opportunity to choose and study subjects I like and that are not taught in Italy. I also have the opportunity to speak English daily which allows me to improve my fluency in the language."
Giovanni, Italy, current 6th year student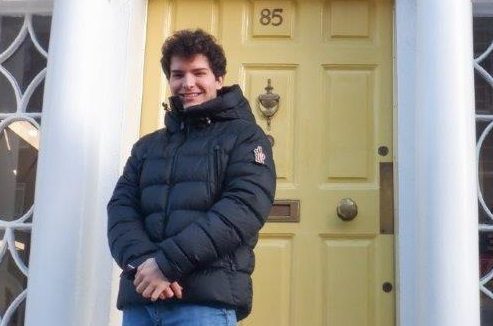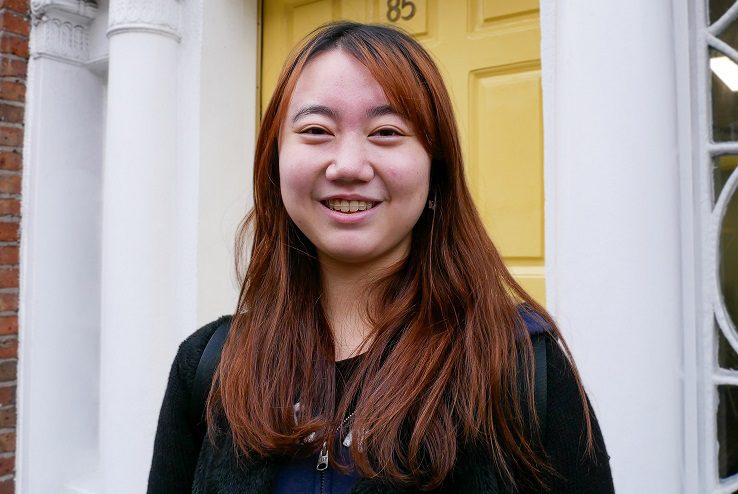 "I feel very supported by the International Office here. They are very nice to me and have made me feel comfortable. They have helped me with my college applications and they check in with me all the time to see how I'm doing."
Marisa, Japan, current 6th year student
What Our Students Have To Say
Have A Question?
Want to find out more about life in our school? Fill out an enquiry form and a member of our International Office will contact you as soon as possible.
A Selection Of Our Partner Universities
The Institute of Excellence