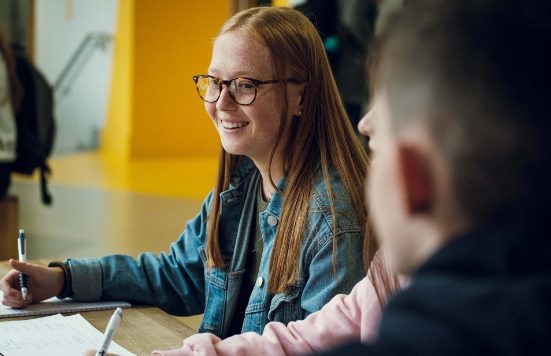 Business Department
Teachers in our Business Department have wide-ranging experience, including authoring widely used text books, correcting exam papers, preparing mock exams and working as chief examiners for the State Examination Commission.
We want to ensure that our students can leverage their acquired business knowledge in real life situations, and our focus is to build a foundation for those who wish to move on to further study and training in specialised areas such as management, international business, marketing, accounting, information and communication technology or entrepreneurship.
Why study accounting for the Leaving Certificate?
Accounting is a foundation for many careers including law, taxation, government, finance, business and entrepreneurship, to name but a few. It is also an important skill to possess in everyday life as it helps people to budget and plan.
What sort of student does accounting suit?
Leaving Certificate accounting suits students who enjoy numeracy and the analysis and interpretation of figures.. It is also a good choice for students who studied business at Junior Cycle Level, particularly those who enjoyed the accounting section.
What is the approach to teaching accounting at the Institute?
All accounting classes are taught by highly experienced teachers who encourage students to actively participate in class. There is regular testing and homework, and students receive precise, exam-focused notes from a highly experienced corrector of the Leaving Certificate accounting exam.
Why study economics for the Leaving Certificate?
Economics opens the door to a range of excellent careers in areas such as accounting, government, taxation and entrepreneurship. It is also important to a person's day to day life, helping them to make informed decisions in areas of taxation, prices, costs etc.
What sort of student does economics suit?
Economics is particularly popular among students who are interested in politics and current affairs. Students who were good at Junior Cycle business studies and who enjoyed the economics section will enjoy this subject at Leaving Certificate level.
What is the approach to teaching economics at the Institute?
In the Institute we use real world examples of economics in practice and refer to up-to-date statistics and information from newspapers, websites and news programmes. Classes are exam focused, with emphasis placed on past papers and the marking scheme. Students receive regular homework and testing, and precise, exam-focused notes for every topic covered.
School Newsletter
Join our mailing list to get the latest news and courses on offer.
School Newsletter
Join our mailing list to get the latest news and courses on offer.