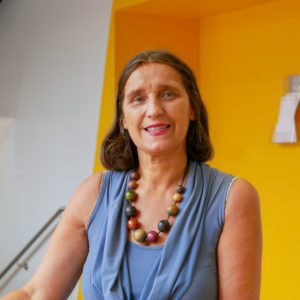 Orla has been teaching German at The Institute for 37 years and has also taught in a number of schools in the Greater Dublin area. She is an examiner for the Higher Level German Leaving Certificate exams.
She has contributed to a variety of exam programmes in the media, namely RTE radio's post-exam analysis and Drive Time. Orla has worked as editorial consultant on a number of German text books, including Klasse! l and Klasse! 2.
As well as her timetabled classes Orla also delivers Masterclasses in German to further her students understanding and proficiency in the subject.
Orla is also a fully qualified life and business coach, accredited by the European Coaching Institute. In her role as academic mentor here at The Institute, she delivers Study Skills Seminars and tutorials to our full time students. In addition she has developed an integrated study skills programme to help students to maximise their potential across all subject areas.  She is author of Revise Wise Study Skills And Exam Essentials published by Edco.
Orla also delivers weekly and short term courses in German in our part-time school.