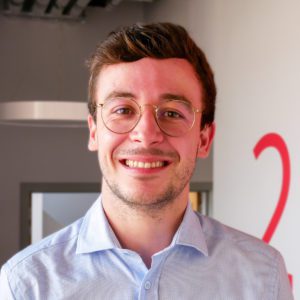 Patrick Fitzsimons is a Spanish teacher at the Institute for 4th Year and 5th year. He also runs the French debating club and the 6th year French and Spanish language clubs. He holds a First Class Honours degree in French and Spanish from University College Dublin. During his time at UCD he received several awards for his outstanding proficiency in each language (Bachelor of Arts Stage 2 Scholarship for Spanish; French Government Medal and NUI Prize for Proficiency in French).
He holds a Secondary PGCE in Modern Foreign Languages from the University of Cambridge, and he received a British Council Teacher Training scholarship to undertake this.
In addition to his experience correcting for the State Examinations Commission (JC HL French), Patrick has taught at Universidad Pablo de Olavide (Seville, Spain), Université Paris-Sorbonne (Paris, France) and, most recently, Sunmarke School (Dubai, UAE), teaching many different exam pathways including the GCSE, A Level and International Baccalaureate.