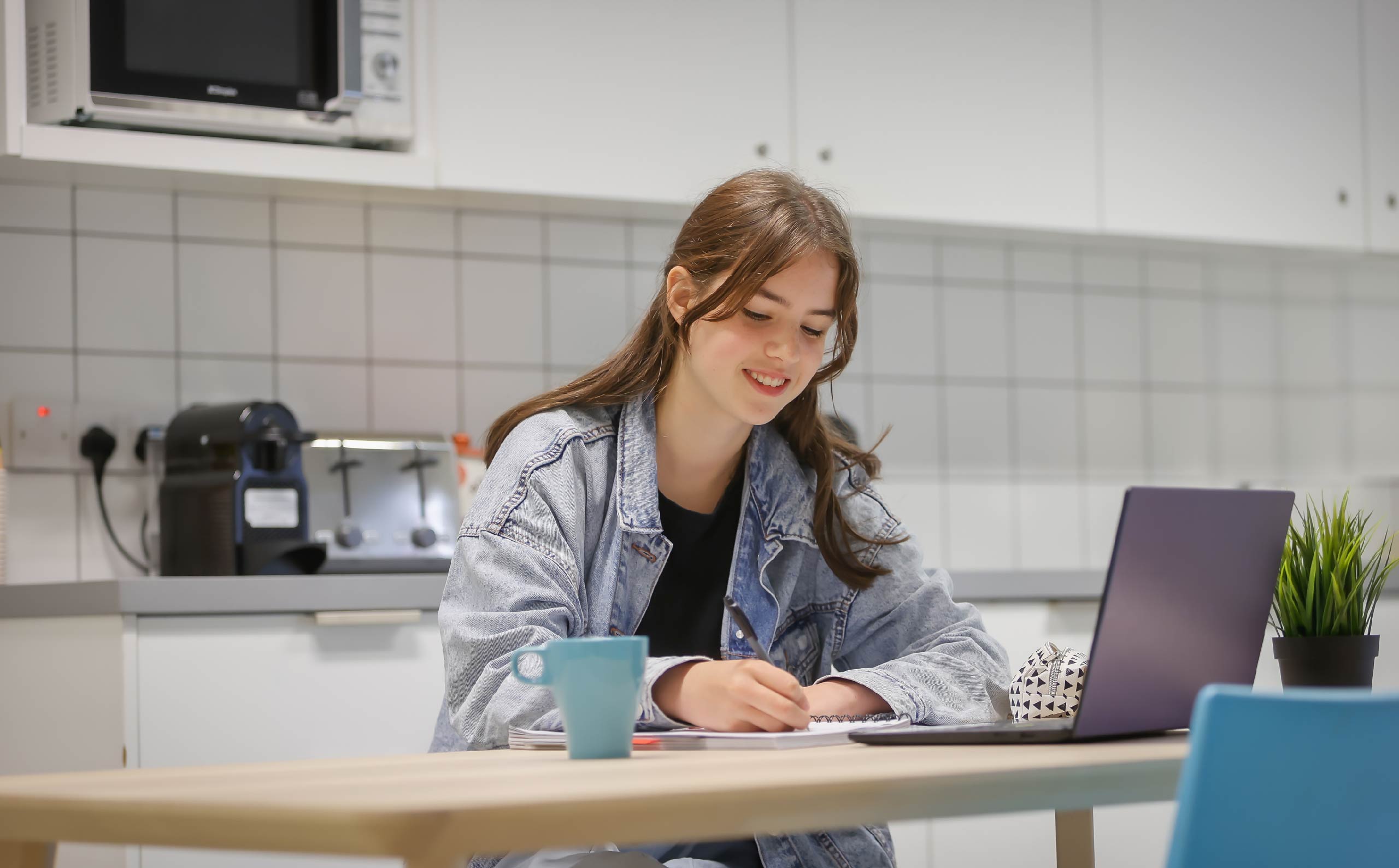 EASTER REVISION COURSE 2023
Home Economics is one of the subjects available on our Easter Revision Course 2023.
Students attending our Easter Revision Course receive:
Access to expert teachers
Answers to their questions
Exam focused notes
Exam strategies & examiner insights
Recordings of all live classes to re-watch right up to the end of the 2023 Leaving Certificate exams
What does it take to get a H1 in Higher Level Home Economics?
Alison Devlin, a past pupil from The Institute of Education who achieved a H1 in Leaving Cert higher level home economics, tells us how she aced the exam.
Know the detail
Home economics is a very broad course and the key to success is in the detail. Have a wide range of knowledge of each topic and connect all topics during the exam.
Understand the terms
Make sure you know the difference between comment, evaluate and identify and become confident in what they are asking you to answer.
The short questions
Detail is vital to this section too, as each question is worth 6 marks (1.5% of your overall grade). One word answers are not enough. To obtain full marks in the short questions you will find yourself writing all over the page.
Use tables when answering
I found tables helpful as it keeps you focused and you are able to visualise what your answers should look like. This is particularly helpful in Question 1A.
Long essay answers are not necessary. Just use precise bullet point answers.
Timing
Planning is essential as the exam is very demanding time wise. Map your time out for each section and stick to this. I suggest not reading through the exam but get stuck in as you need every minute.
Reaction to 2022 Home Economics Exam
Each year, our exceptional teachers give their take on the Leaving Certificate higher level exam papers. Read what Sandra Cleary, home economics teacher at The Institute of Education, had to say about the 2022 exam below.
Reaction to Leaving Certificate 2022 Home Economics by Sandra Cleary, home economics teacher at The Institute of Education.
Mortgages, veganism and Vitamin D all appeared this year, making this a topical paper that reflects life in Ireland in 2022.
There was good choice in the short questions, and the long questions were clear and well phrased.
But there was a twist…
A curve ball in the compulsory part of Question 4A may have caught some students out. Two topics, vegetables and food preservation, that have appeared on the paper in very recent years, came up again.
It was also disappointing that Vitamin D was the only nutrient to appear in the long questions. Students spend so much time and effort on nutrients and they will be annoyed that this was the only reference to a specific nutrient to appear in this section.
SECTION A: SHORT QUESTIONS
As with last year, students only had to answer 5 out of 14 questions in this section. A wide range of topics appeared. There was plenty of choice and something for everyone.
SECTION B: QUESTION 1 (compulsory question)
Students will have welcomed the return of a more familiar question format this year in part A. Students were presented with a table which they had to interpret. If they had practiced with previous tables, they would have had no difficulty here.
The topical issue of the role of Vitamin D in boosting immunity appeared in part C. There was no surprise here, as it has not appeared since 2016. However, it was a little disappointing that this was the only reference to a nutrient in a long question on the paper.
QUESTION 2:
The issue of veganism came up in question 2, Section B. This is a very topical issue, but it was unusual to see it appear again, as it was last on the paper in 2018.
QUESTION 3:
Students will have been happy to see mould and enzymes come up here, as both topics have not appeared on the paper since 2015 and 2013.
QUESTION 4:
It was not surprising to see mortgages appear here, as there is so much discussion about housing in the media and the topic hasn't been asked since 2017. This was a nice, straight forward question.
QUESTION 5:
A nice question, that was very similar to questions that appeared in previous years, came up on marriage here. This has not been asked since 2017.
ELECTIVES:
This year, most students will have opted to do Question 4 – Core. This new section, which was introduced last year for the first time, is an extension of core topics covered in sections A and B.
Question 4 – part A
The first part of the question (4A) is compulsory, and many students would have been surprised to see the combined topics of vegetables and food preservation appear here. Although the questions asked were straightforward, these food groups may not have been on everyone's radar as they were asked in 2019 (vegetables) and 2020 (food preservation). A lot of people would have expected meat, as it has not appeared since 2014, or yogurt (2006), fish (2016) or cheese (2017).
Question 4 – parts B & C
Students had to choose between parts B and C of question 4. These questions were more straightforward.
Celiac Disease came up in part B. This topic has not been asked in a long question before, so students will have been prepared for this.
Part C was on an appliance with a heating element. This has not come up since 2004, so again students would have been prepared for this.
Sample Notes
Students who attend The Institute of Education are provided with exclusive, exam-focussed study notes to support their home study and revision. Below are a sample of the high-quality home economics notes they receive.
Top Tips
Sandra Cleary, home economics teacher at The Institute of Education, shares her secrets to exam success.
Be familiar with the syllabus
Download a copy of the syllabus from the internet and every time you have a section of the course revised, refer to the syllabus to see if all of the topics have been covered during revision.
Understand the marking scheme
To work out the marking scheme highlight the key terms in the question and look at the allocated marks. For example, if asked to 'give an account' for 8 marks – give 2 points @ 4 marks each. If asked to 'list' for 8 marks – give 4 points @ 2 marks each.
Prepare topics well for the compulsory sections
This will ensure you have a 'bank' of completed questions to revise before the exam.
For example, Section B, Question 1 study all of the six nutrients and practice analyzing tables and charts from previous Leaving Cert papers.
In Section C, study all the topics listed on the syllabus for the chosen elective, as part (a) of each Elective is compulsory.
Complete 2 – 3 short questions from Section A every night from now until the exam. Allow approximately 2 minutes for each question.
Practice long questions
Practice long questions from past papers for homework. This is very important! Answer these questions in a realistic time to prepare for the pressure of the exam. Look up the marking scheme for your answers when you are finished.
The Institute of Excellence
School Newsletter
Join our mailing list to get the latest news and courses on offer.