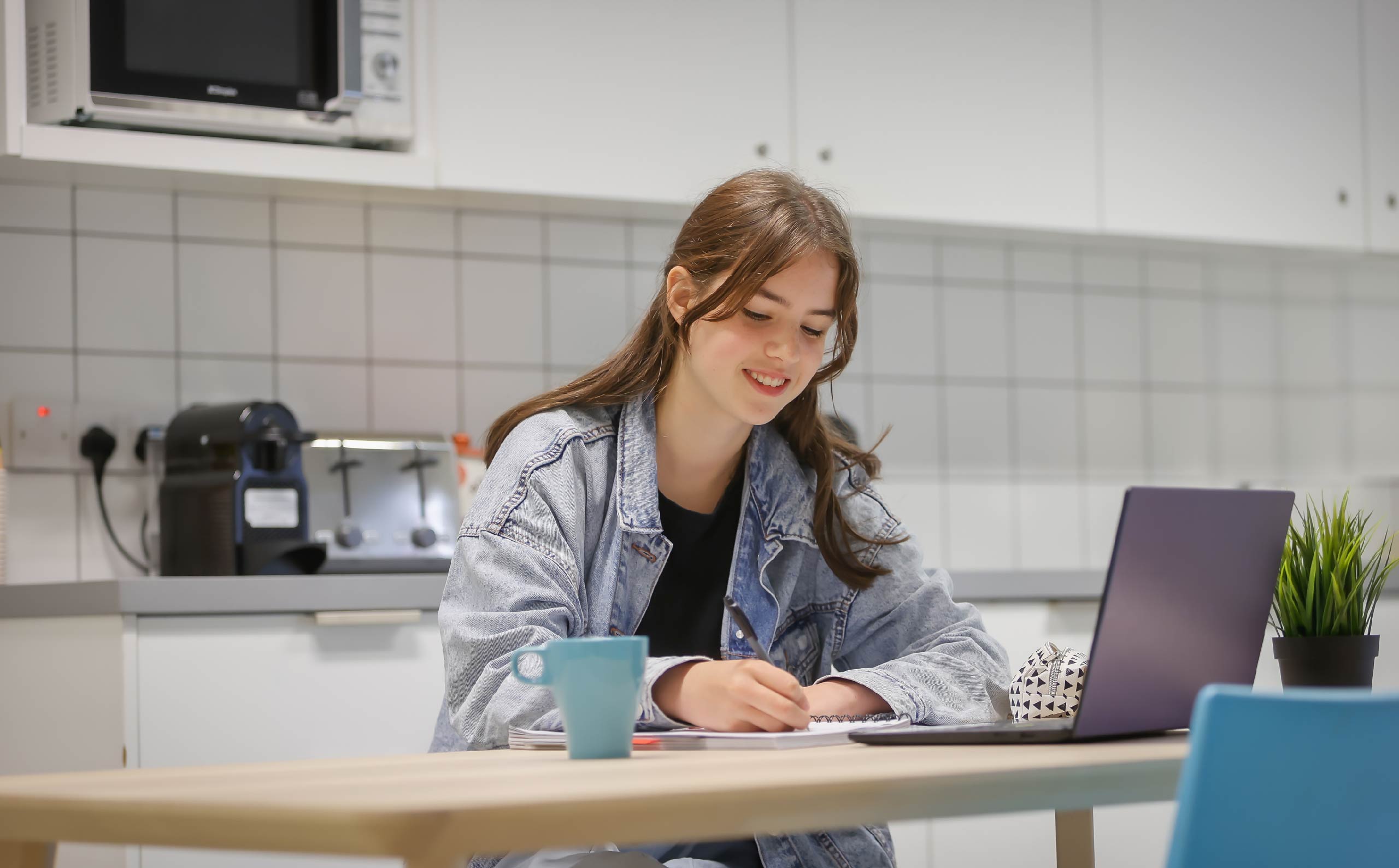 EASTER REVISION COURSE 2023
Accounting is one of the subjects available on our Easter Revision Course 2023.
Students attending our Easter Revision Course receive:
Access to expert teachers
Answers to their questions
Exam focused notes
Exam strategies & examiner insights
Recordings of all live classes to re-watch right up to the end of the 2023 Leaving Certificate exams
What does it take to get a H1 in Higher Level Accounting?
Aaran Tiedt, a past pupil from The Institute of Education who achieved a H1 in Leaving Cert higher level accounting, explains how he got top marks in the exam.
Practice, practice, practice!
I spent hours practicing questions until there were no more left in the book and by the time the exam came around, I was ready. It didn't matter what they asked me. No matter what adjustment came up, I had seen it at least once and didn't have to waste any time trying to figure out what to do.
Time management
Again repetition is the key to this. It's all well and good doing out a question for homework and getting it right. But if you can't do it within the time limit of the exam, then you'll forfeit points straight away.
Remember double entry
One of the fundamental parts of every accounting question is the idea of double entry. Most students overlook this as there is no actual question on just double entry. If you have a decent knowledge of double-entry, then understanding how to make adjustments becomes second nature. No matter how a question is phrased, you will be able to figure it out.
Don't gamble
Every year, students look for patterns, but it's not worth it! If your gamble doesn't pay off and you can't answer your four questions, you risk losing a minimum of 20%. This is too big a risk to play around with, so don't do it.
Reaction to 2021 Accounting Exam
Each year, our exceptional teachers give their take on the Leaving Certificate higher level exam papers. Read what Ray O'Loughlin, accounting teacher at The Institute of Education, had to say about the 2021 exam below.
Reaction to Leaving Certificate 2021 Accounting (Higher Level) by Ray O'Loughlin, Accounting teacher at The Institute of Education.
Candidates who decided to sit the higher level accounting paper, as opposed to getting calculated grades, were rewarded today.
All the questions on the paper were uncomplicated and very straightforward.
This was a traditional accounting paper, in which students were examined on how to record transactions and assess results with the minimum of new challenges.
The choice of questions that appeared may have surprised some students, especially as incomplete records and tabular statements both failed to appear in Section 2. Cash budgeting also failed to appear in Section 3 for the sixth year in a row.
The degree of difficulty of the questions that did appear was not a problem however, and there was excellent choice throughout the paper.
SECTION 1
This year students were given a choice of two final accounts- a sole trader and a manufacturing account. Both were very manageable and most students would probably have opted to do the sole trader one.
SECTION 2
This year students had to answer one out of three questions here. Normally they answer two out of three.
One of these questions- the interpretation of accounts. – was guaranteed to appear this year. The alternative questions were published and cash flow statements.
All three were nice questions and the degree of difficulty was minimal.
Students however would have been surprised that incomplete records and tabular statements did not appear in this section.
SECTION 3
There was no change to this section this year.
The questions on product costing and flexible budgeting were both very manageable, but the main surprise here was that cash budgets did not come up for the sixth year in a row.
Sample Notes
Students who attend The Institute of Education are provided with exclusive, exam-focussed study notes to support their home study and revision. Below are a sample of the high-quality accounting notes they receive.
Top Tips
Arthur Russell , accounting teacher at The Institute of Education, shares his secrets to acing the exam.
Pay attention to timing
Students must stick rigidly to their timing. Many find themselves in the exam with 15 minutes left and one full question to complete. Panic sets in and they don't do themselves justice, scoring poorly in their final question.
Know your theory
Any student wishing to attain a H1 must have a thorough knowledge of the theory of accounting.
Use rough work pages for calculations
Set aside plenty of pages for this. Keep workings close to the relevant questions so that the examiner can apportion marks for any work completed in a satisfactory manner. Students run the risk of scoring zero marks for a particular figure if they omit their workings. Remember that workings can be laid out in note form or account form. Do not cram your answer and workings on to one page.
Adjustments
Do not attempt Question 1 unless you have a thorough working knowledge of all of the adjustments to the trial balance. These adjustments include: Damaged stock; Patents written off; Bank Reconciliation Statements; Disposal of Fixed Assets and Depreciation; Revaluation of Fixed Assets; Debenture Interest due; Investment Income due; Bad Debts Provision; Goods in transit; Suspense; VAT; Capital Expenditure; Sale or Return; etc.
Financial Accounting
Remember that most of the Financial Accounting topics on the syllabus can be examined in either Section 1 (a short
60-mark question) or in Section 2 (a longer 100-mark question). Topics, such as, tabular statements, correction of errors, published accounts, cash flow statements, club accounts, service firms, would be regarded as normal Section 2 questions but have often been shortened and asked as Section 1 questions.
Double-entry system
Do not attempt to answer the Correction of Errors topic unless you have a solid understanding of the basic double-entry system, ie debits and credits.
The Institute of Excellence
School Newsletter
Join our mailing list to get the latest news and courses on offer.